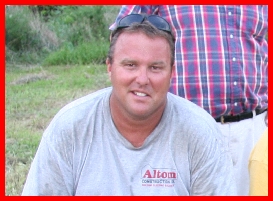 Kevin L. Altom - A man of extraordinary vision started Altom Construction Company, LLC in 1991 with an aged backhoe, dump truck and trailer and transformed it into a multi-million dollar excavating enterprise.
From 1991 to 2005, Kevin focused on residential construction, primarily custom home building. During that time Kevin developed a small hand drilling and blasting operation to assist in the construction challenges associated with the rocky terrain of the Ozarks. Over the years the hand drilling and blasting operation evolved into a large scale commercial operation with hydraulic drills replacing the hand drills.
Sole owner of Altom Construction Co., LLC, Kevin continues to apply the principles that made Altom Construction Company a success – Trust, Integrity, Knowledge, and Excellent Customer Service.